HANDCRAFTED JEWELLERY
Our stunning pieces of jewellery are created by Mystic Mountain she likes to create a varied range to suit most tastes and pockets.
We have a wide selection of crystals from tumble stones to rare hard to source minerals. Mystic Mountain selects some most stunning pieces for her handcrafted crystal jewellery, bringing to you a unique piece of jewellery, which is as unique and individual as you. Each piece is made with great care and respect, it then cleansed with Reiki.
To Purchase Mystic Mountain Jewellery, Please click the link below
Mystic Mountain has taken on several commissions and happily take on your commissions and create for you that extra special piece of jewellery.
Please contact us with your requirements.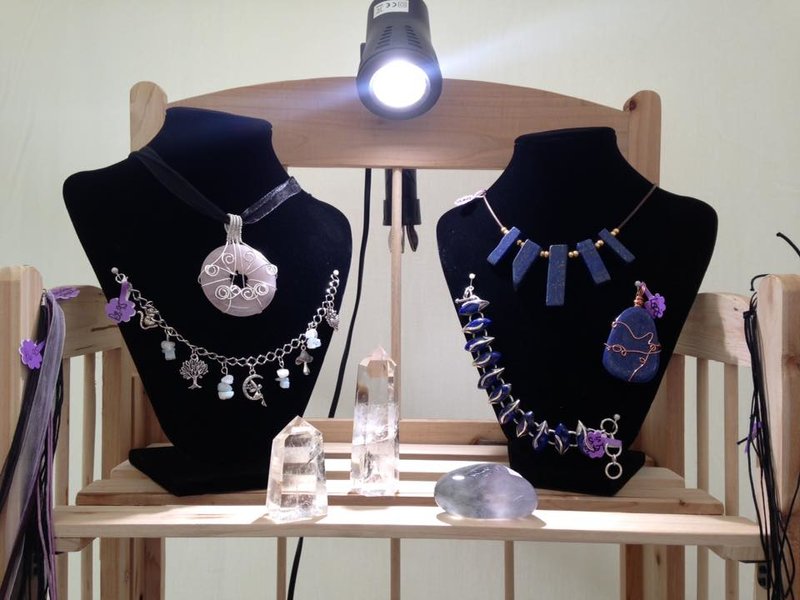 Mystic Mountains Commissioned work
Moonstone with silver filled wire, skillfully created with intricate wire-work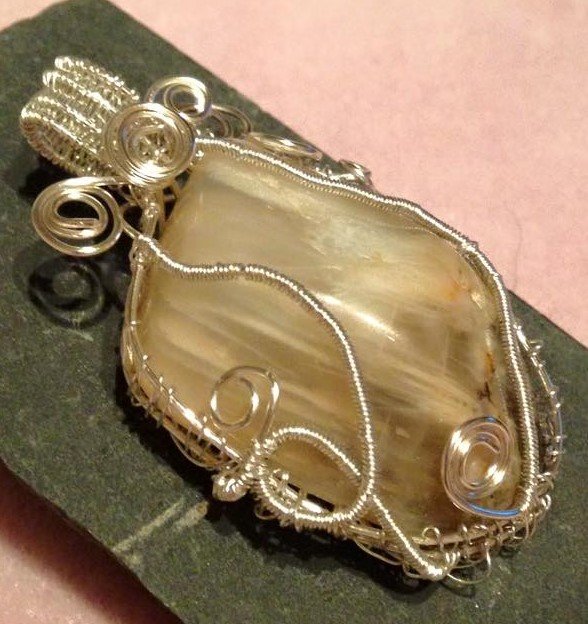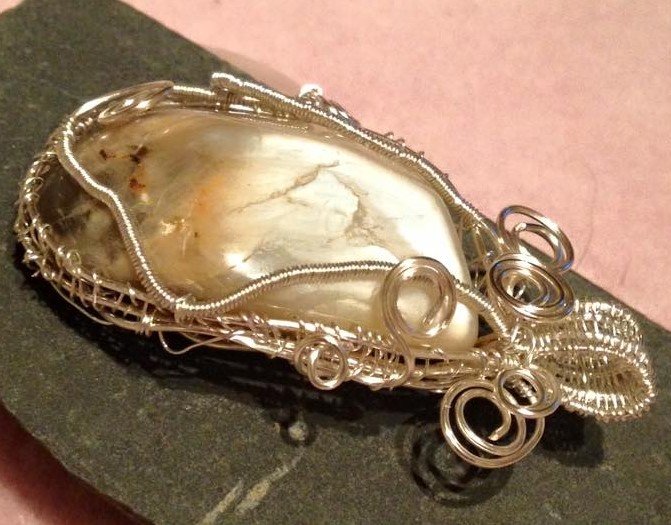 Design by Mystic Mountain Design by Mystic Mountain
Malachite with copper with wonderful spirals.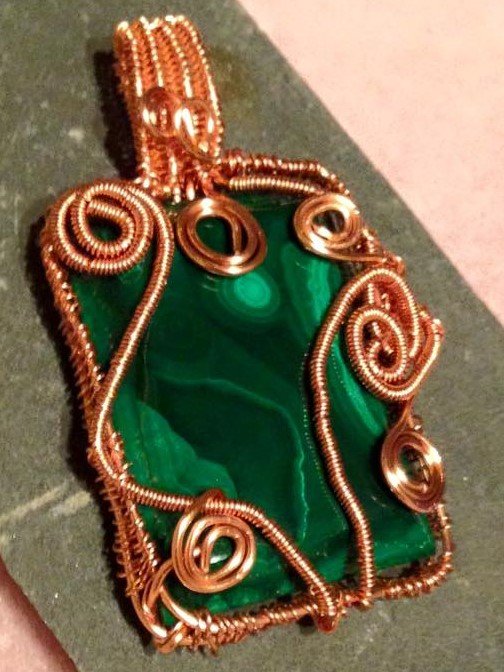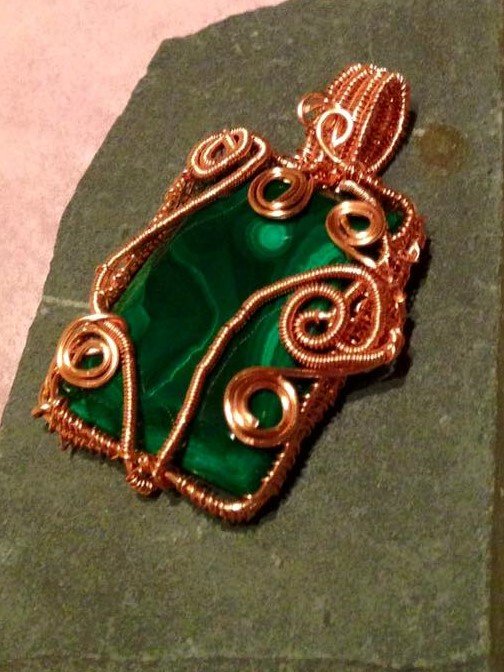 Design by Mystic Mountain Design By Mystic Mountain
Blue Lace Agate with Lotus flower.

Design by Mystic Mountain


Cancer Ribbon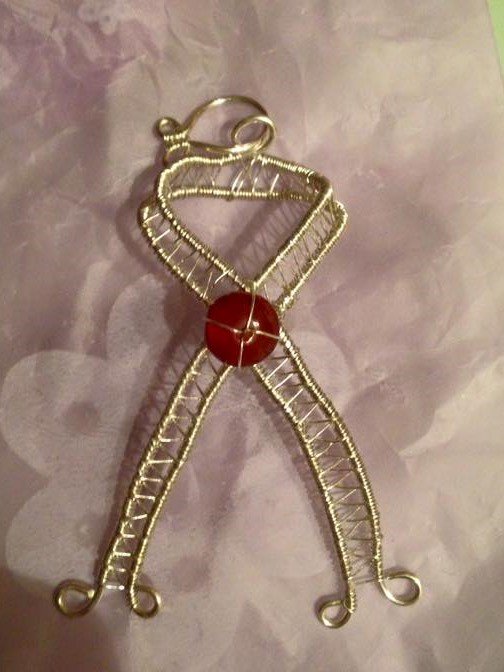 The Cancer ribbon was lovely created with respect for a lady who had sadly lost her husband of 60 years. The gentleman had Myeloma Cancer, Mystic Mountain used Carnelian in the centre, the colour which represents this Cancer charity. Mystic Mountain will respectfully create these meaningful ribbons for those that wish to support particular Cancer charities. £9.95 with free shipping - 50% of the cost of the ribbon we will donate to a cancer charity.
Ribbons can be found in here
Mystic Mountain flowing with creativity energy with the help from a beautiful piece of Malachite.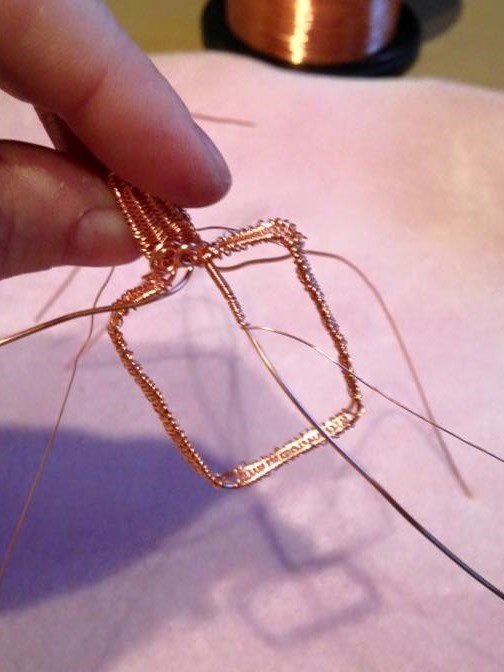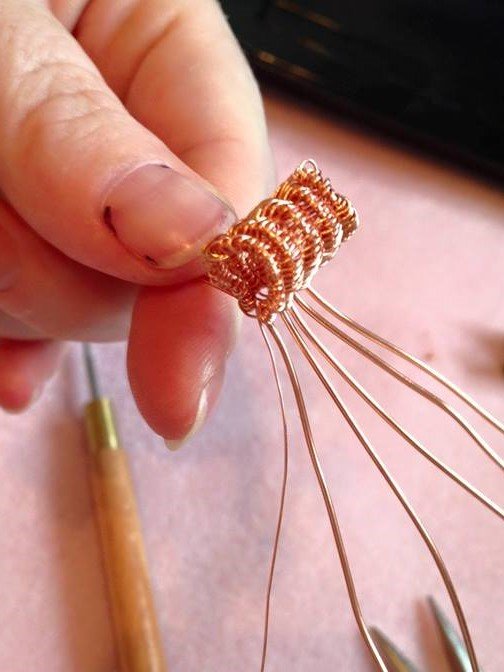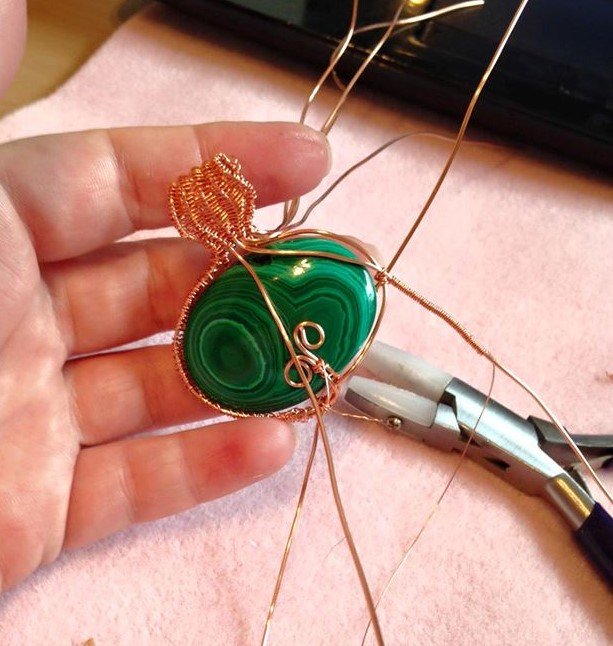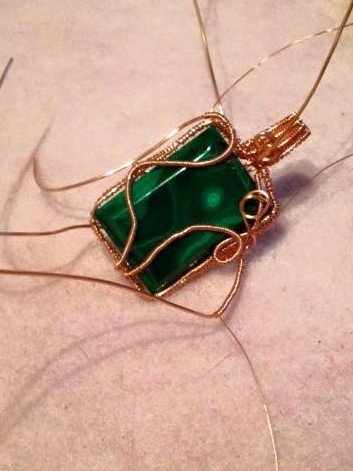 Copyright © 2016 Crystal Clear Photography. All rights reserved. This work is registered with the UK Copyright Service: