Dawn Meadows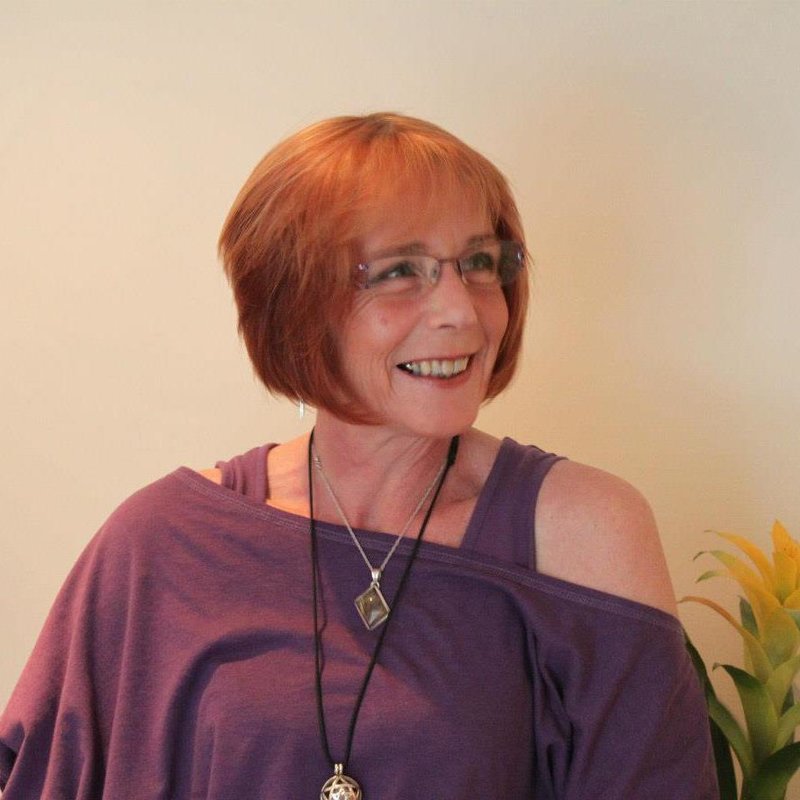 Based in Colchester, Dawn has always been fascinated by the wonderful world of crystals, with a passion for holistic therapies. She has been on her spiritual, crystal and holistic path for nearly 30 years, being very knowledgeable and intuitive therapist. In 2005, Dawn received her advanced Crystal Healing Diploma and more recently a Crystal Healing Practitioner as trained by Philip Permutt, deepening her understanding and use of crystals (now calling them her "Stone Friends").

Dawn believes in treating the whole body and not just what is outwardly presenting itself. Holistic therapies heal on every level, aiding balance, harmony and well-being in our lives. It treats not just our physical body, but also our mental, emotional and spiritual beings.
To compliment her crystal therapies, Dawn has trained in various forms of Reiki including:
• Traditional Usui Reiki (Level1, 2 and Master)
• Crystal Reiki Master
• Celtic Reiki Master (as developed by Martyn Pentecost the originator of Celtic Reiki)
• Angel Reiki Master
• Spirit Reiki Master
• Sacred Moon Reiki Master
• Excalibur Reiki Practitioner
Combining all these facets enables Dawn to tailor each and every treatment specifically for each person, providing a very unique and bespoke experience.
Dawn is also a professional practitioner in Ear Candling and has a Diploma in Reflexology.
Coming soon
Mystic Mountain will be giving Fairy Realm treatments and will be offering courses and workshops on numerous subjects.
Crystal Healing
A crystal healing/therapy treatment is placing crystals on you and sometimes around a client, crystal grids/stars are sometimes used during a treatment which can be very beneficial. Crystal grids generally differ as the grid is set out in a way to suit each client as will the crystals that have been selected for each grid. Using a crystal star where needed is another technique, the layout of the stones laid set out in a particular sequence, yet the stones used do differ. We are all unique therefore so will the treatments be. For example, someone who has trouble with communication and expressing feelings Blue Lace Agate and Rose quartz could be used, if it was a deep root problem from a past life or childhood a crystal with Pink Kunzite, Lapis or petrified wood. Working with crystal they seem to tell you intuitively which one wants to help!
Usui Reiki Healing
Reiki is a Japanese technique for stress reduction and relaxation that also promotes healing. It is administered by "laying on hands" and is based on the idea that an unseen "life force energy" flows through us and is what causes us to be alive. If one's "life force energy" is low, then we are more likely to get sick or feel stress, and if it is high, we are more capable of being happy and healthy.

The word Reiki is made of two Japanese words - Rei which means "God's Wisdom or the Higher Power" and Ki which is "life force energy". So Reiki is actually "spiritually guided life force energy."
A treatment feels like a wonderful glowing radiance that flows through and around you. Reiki treats the whole person including body, emotions, mind and spirit creating many beneficial effects that include relaxation and feelings of peace, security and wellbeing. Many have reported miraculous results.

Reiki is a simple, natural and safe method of spiritual healing and self-improvement that everyone can use. It has been effective in helping virtually every known illness and malady and always creates a beneficial effect of general wellbeing, It also works in conjunction with all other medical or therapeutic techniques.

Celtic Reiki
Celtic Reiki.
Celtic Reiki is a form of holistic therapy combining the healing energy of Japanese Reiki and the healing energy of British trees. Which can help connect you to the natural world around you. In the same way as a stroll through a forest, or a day at the beach can refresh, relax, and invigorate, Celtic Reiki philosophy recognizes that by reconnecting to the Earth we can improve our health and sense of wellbeing. Life, especially in large towns or cities, can disconnect us from nature. We feel separate or distinct from the world and the cycles of life. Many of the innate sensory and perceptive skills we possess have become from our inner selves.
It contains a variety of techniques based on Celtic ritual and diverse frequencies of energy, which offer the ability to tackle a range of everyday issues such as health, prosperity and finance, work, love and relationships.
Excalibur Reiki
The powerful legend of King Arthur has lasted throughout the centuries. He represents an era of magic, nobility, transformation and even tragedy. Excalibur Reiki is a very strong and powerful energy, built upon these magical energies. It is used to cut through the veil of illusion. It is great to use to clear out negative energies, remove negative attachments to objects, people, and places as well as provide protection.

Sacred Moon Reiki
Was channelled by Shelly Mayer on May 9th 2002, during a sweat lodge ceremony. An empowering therapy for women drawing on the feminine energy of the moon to assist us with Menstruation problems, PMT, Menopause whilst also balancing male and female energies can also assist men to balance their energy. Sacred Moon Reiki is good for a wide range of problems to name a few, addictions, bad habits and suppressed energies from abuse plus much more. The purpose for Sacred Moon Reiki is to bring Unity to Mind, Body and Spirit as well as Global Unity among all of nature.

Booking a Treatment
The Tree Rooms (Colchester) ~ A wonderful tranquil setting with a welcoming friendly atmosphere and lovely energy.
Appointments can be made via calling Dawn Meadows 07734 ~ 015219
The Buddhist Centre ~ TBC

Alternatively you can have a treatment in the comfort of your own home - Contact Dawn Meadows.
Treatments are undertaken fully clothed, laying on a couch, relaxing to music to help you drift off to place that is tranquil with no everyday stress and worry. If you find it difficult to lay down or get up on to a couch, I am happy for you to sit where you are most comfortable. Having been trained by Philip Permutt was very beneficial, the knowledge and tips he imparts are invaluable, helping his practitioners to learn varying methods and techniques.
If you would like to learn more about crystals and different treatments have look at our Healing Sanctuary or why not book a course or workshop which you will find in the Courses Realm
Copyright © 2016 Crystal Clear Photography. All rights reserved. This work is registered with the UK Copyright Service: